One of my favorite accessories on my Nexus One was the car mount. Unfortunately, the maps app on my Droid Pro is virtually unusable with its low memory issues so it stood to reason that I would lean toward using my Galaxy Tab 7.7 as my GPS. I decided to order the car dock and see how well it would all work out.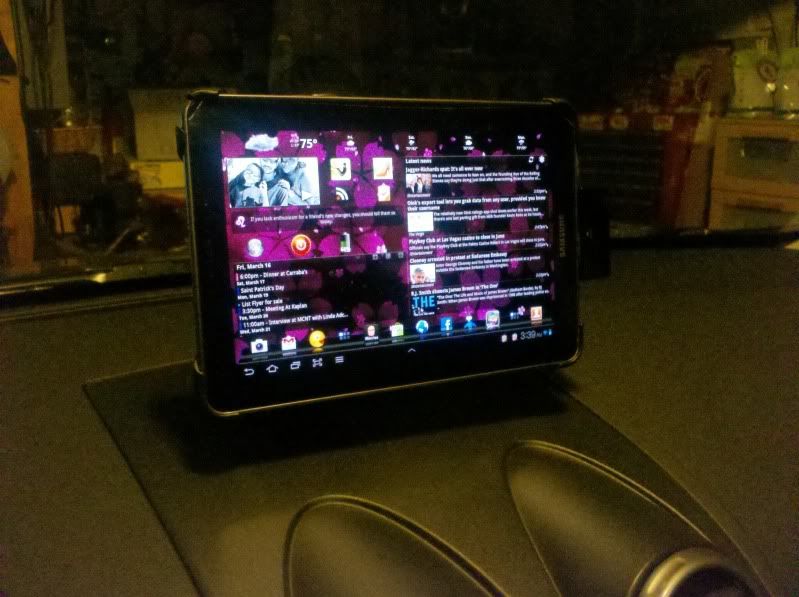 My dock arrived today and I decided to mount it to my windshield. There is no audio function on this one and I decided not attach the power cable as it would interrupt my Flexsmart. Once mounted, it holds tightly and securely and I love how it complements my car.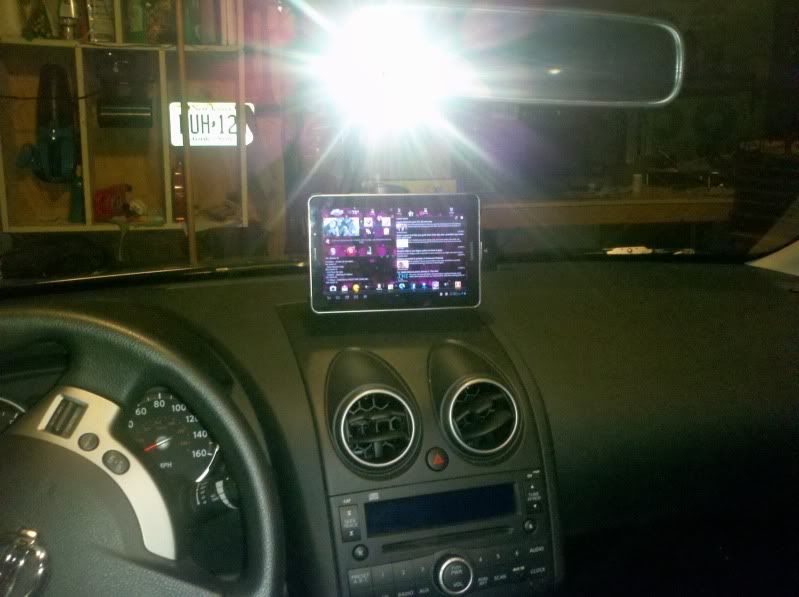 I highly recommend going the car mount route for 7-inch tabs. Unlike a 10-incher, which would get in the way, 7 inches is the perfect size for improved visibility and map view.