New Year, new smells right? Well, for me that's certainly the case. I have a handful of go-to scents that I rotate between and for this year, I've decided on these 4: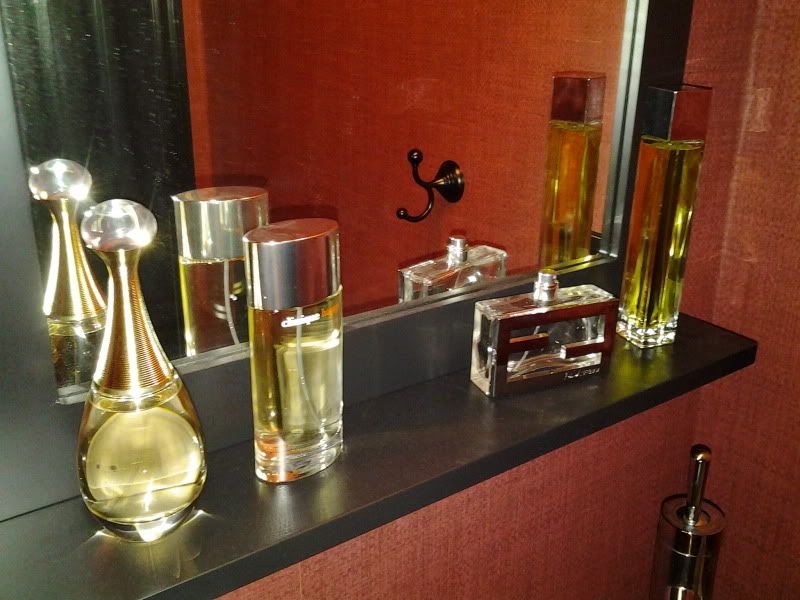 They are:
J'Adore- by Dior (special occasions and evenings)
Happy- by Clinique (daily and casual)
Fan di Fendi- by Fendi (daily)
Envy- by Gucci (daily and special occasions)
Pro tip: I keep my fragrances in our powder room on the first floor so that I can decide what to wear right as I'm out the door. It's also a cool and dark room which is where perfumes ideally should be stored.