Over the course of my career I've been fortunate enough to have my own office. I've made it a point to take photos and I'd like to share them and tell you the pros and cons of each one. First we start with my office at Columbia. To be honest this space was found and made into an office because my department was newly formed: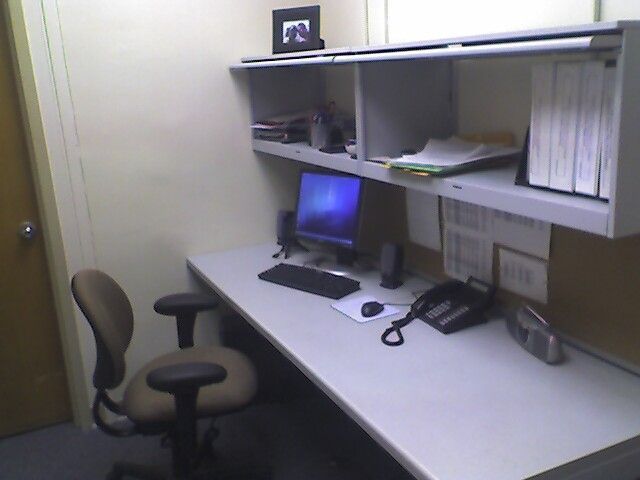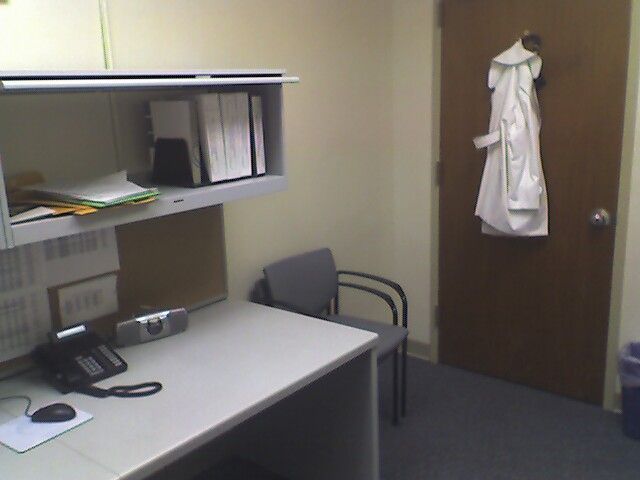 The office was fine except that there was a closet behind my office that belonged to another department so periodically I had to deal with some traffic. There was one particularly annoying member of that department who would occasionally sneak and eat her lunch in there which was very annoying! But overall it was a functional space.
Next is my office at my last clinic here in Texas. Aesthetically, this has been the best office. The artwork belonged to the building and the landlord graciously let me relocate it into my office after our construction project was complete:
The major downside of this office was that it had 2 entrances- one door led to the administrative office and one door led to the clinic. So, as hectic as my day would get, there were several times were I would be hit by an incoming call and simultaneous knocks on both doors. I loved the computers we had (HP Touchscreen) and the phone system we had (Shoretel).
And then my current office: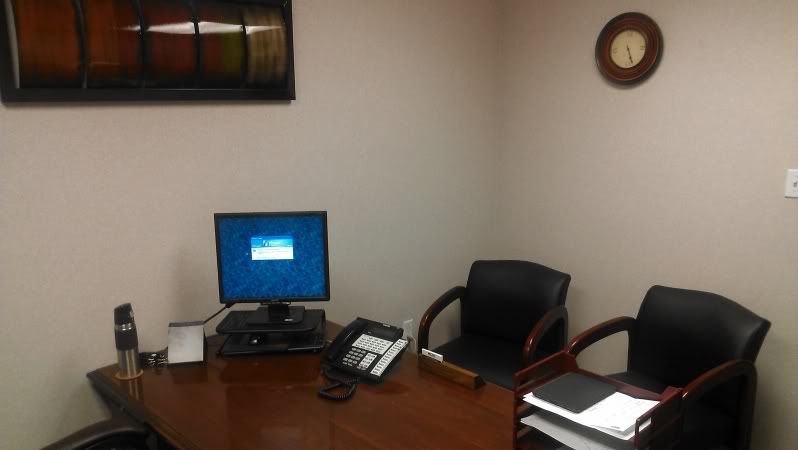 I absolutely love my office at my current clinic. It's a bit dated and at some point I fully expect to have a renovation project but for now I'm very happy with it. I may just be biased because of how much I love my clinic and company, but it really is the happiest space I've had the pleasure to be at.
And, of course there's my home office: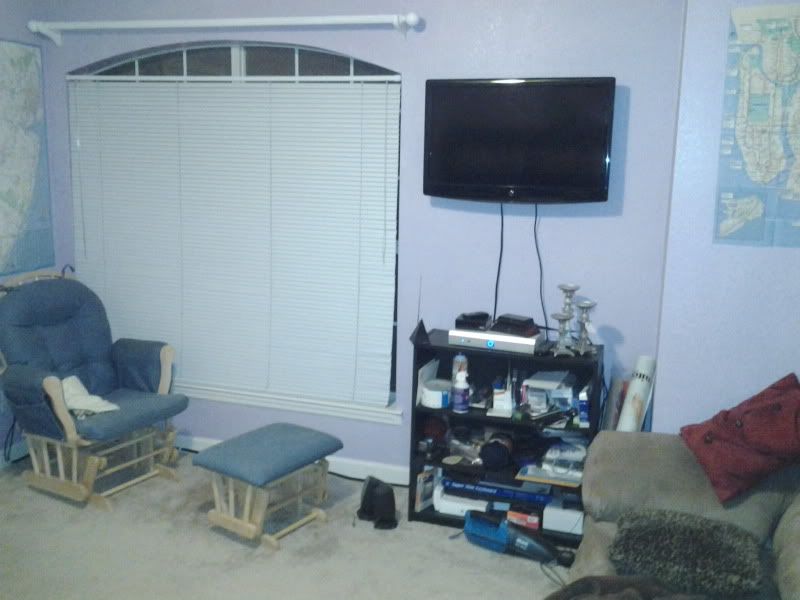 A bit of an untidy mess but it has all my favorite maps (another hobby) and it serves as an upstairs hangout for us (especially when Seth was a baby).
So, there you go- a peek into the spaces were I make the magic happen. Thanks for letting me share them with you.