Wow! What a week this has been! My first week of work was grueling and exciting and I spent most of it in a fog trying to fight off the flu.

On the tech front, my HP Mini 1000 arrived yesterday and I love, love, love it! I also sold my Asus EEE Pc and sent it off to its new owner. Before I did I was able to take some nice side-by-side shots: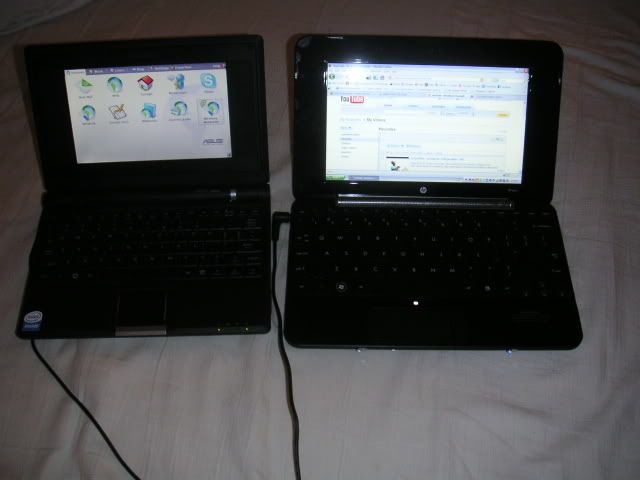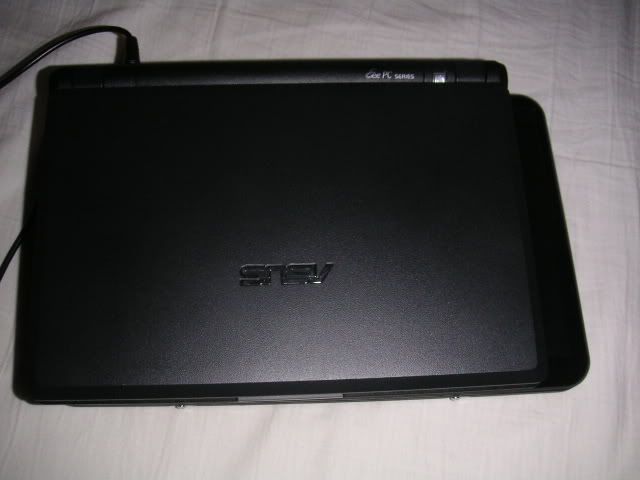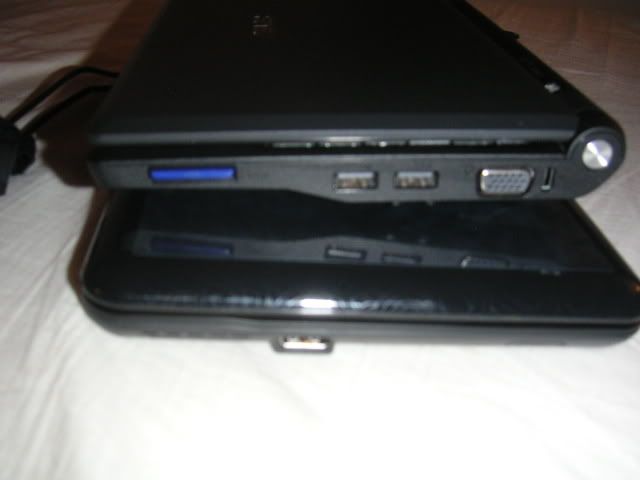 I love my new HP mini so much more than I could love my Asus! The first thing that I enjoy is the keyboard! Wow, it feels so good not to be pecking at tiny keys (I mean, you expect to do that on a pda/phone but not on your notebook!) and the screen real estate means no horizontal scrolling. And there's nothing like having a familiar OS (Windows XP): I already installed Firefox with Foxmarks, Digsby, Skype, and suprisingly SlingPlayer!
Last night I paired it with my HP 910 and was suprised to find that I could use my HP Mini as stereo speakers! I was able to stream music using PocketTunes and listen to it on my Mini.

Today I shipped off a bunch of items that I successfully sold:
-Asus EEE PC,
-Archos 605 Wifi
-LG KS360

Now I'm waiting for the release (hopefully on Tuesday) of the Fuze. Dean has the day off so I'm hoping I can convince him to go and pick one up for me because I'm sure they'll be sold out by the time I get off work.

Hope you had a good week too!