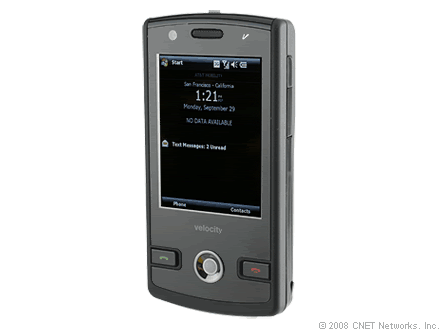 After a whole bunch of delays the 103 has finally been released...to CNet at least. Their review was not the most favorable for a VGA device, in a nutshell:


The good: The Velocity 103 has a sharp VGA touch screen and offers over-the-air software updates. The Windows Mobile smartphone also features HSDPA support, Bluetooth, Wi-Fi, and GPS.

The bad: The Velocity Odyssey user interface isn't that intuitive and has a tiny onscreen keyboard.

The bottom line: Though the Velocity 103 offers a lot in the features department, the Windows Mobile smartphone is going to have a tough time competing in the space because of its unintuitive interface, performance issues, and high price tag.
As far as I'm concerned, Velocity Mobile has already got 3 strikes against them:
1. Failure to launch within their specified time frame- unforgivable for a newcomer
2. Failure to communicate with the community. No one has any idea when the 111 or 103 will ever come out.
3. Failure to adhere to their much touted- 'low price range'.