I get asked a lot what plugins I'm running on my HP 910, so I'm going to run through them to help anyone interested in achieving a similar look.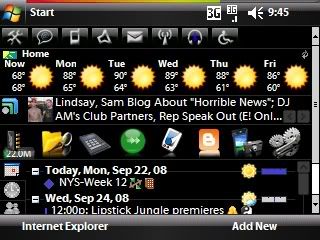 In order of appearance:
-PhoneAlarm, using the Clear Reflections w/o reflections skin
-WeatherPanel using the Stardock Animated Icons
-SpbInsight
-iLauncher using Expea2 icons
-SpbDiary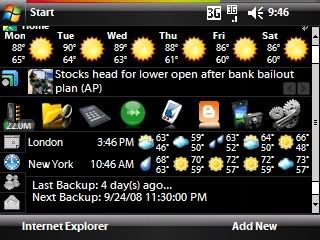 Tabbed within SPB Diary I have:
-SPB Traveler
-SPB Backup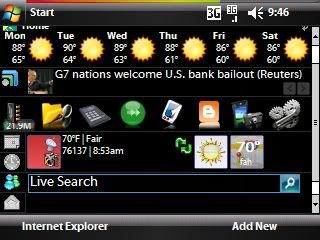 Next SPB Diary tab contains:
-GPS Today
-Windows Live Search(builtin)

So that's how to get the look! Enjoy!