Before the Treo 750 gets sent to its new home, I thought it would be nice to have some comparison shots of my main gadgets with it: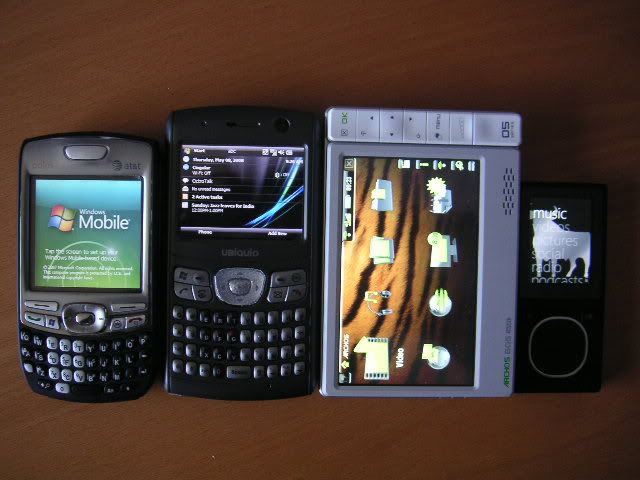 This is the Treo 750 with the UBiQUiO 503G, Archos 605 WiFi and Zune 8GB. Here are some width shots: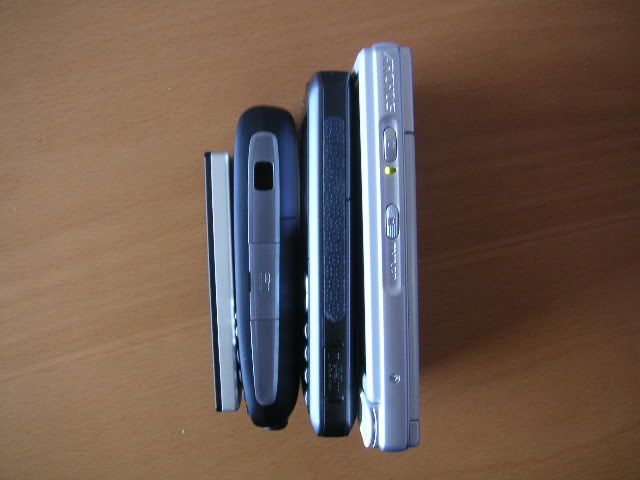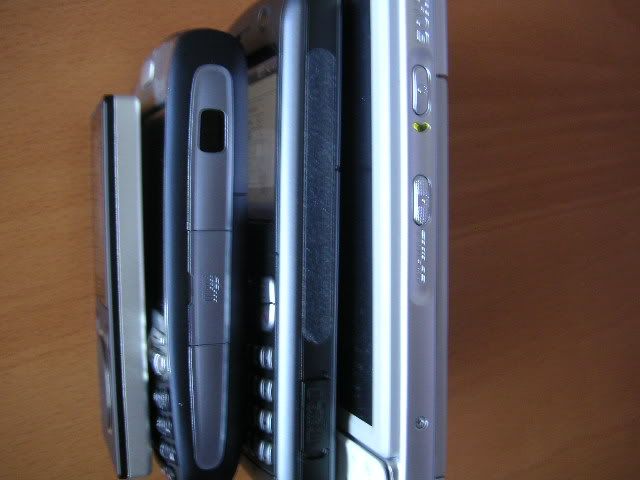 The Treo sure is chubby. I guess I lean more towards straight lines and symmetry over curves.